Using More than One Monitor
Using More than One Monitor
---
Share feedback
Thanks for sharing your feedback!
En Español

STACK offers the versatility of using more than one monitor, which can improve productiveness. For example, it's possible to be working on a floorplan, while having a detail page open on a second monitor.

To open STACK in another browser tab, click the Open icon located in the upper left of the screen.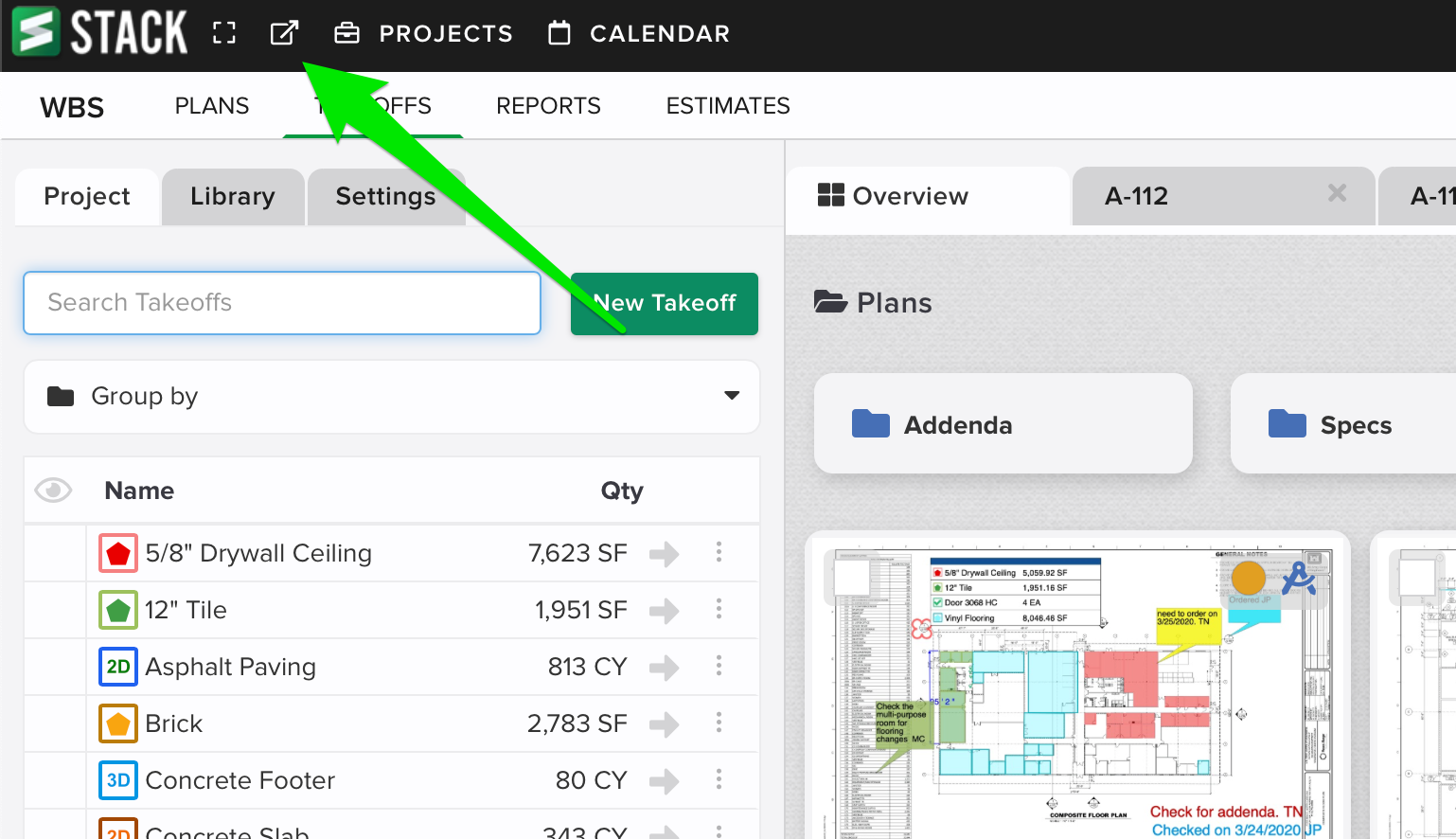 Click to hold the new tab with your mouse and drag it over to your second monitor.

TIP: You can repeat the same steps for a 3rd or 4th monitor.
---
Was this article helpful?
---
What's Next