Share feedback
Thanks for sharing your feedback!
If you are out on a job site, discussing project details with a client/supervisor, or simply away from your computer and need to access information from your STACK account, you can do so with STACK mobile!

Pull up a browser app on your mobile device and type in go.stackct.com. Type in your log in credentials as you normally would to log in to your STACK account.

Once logged in, your project list will appear. You can search for the desired project by clicking "Search", or you can simply click on the project itself to open it. You can also click on our Chat button to get assistance from our success team.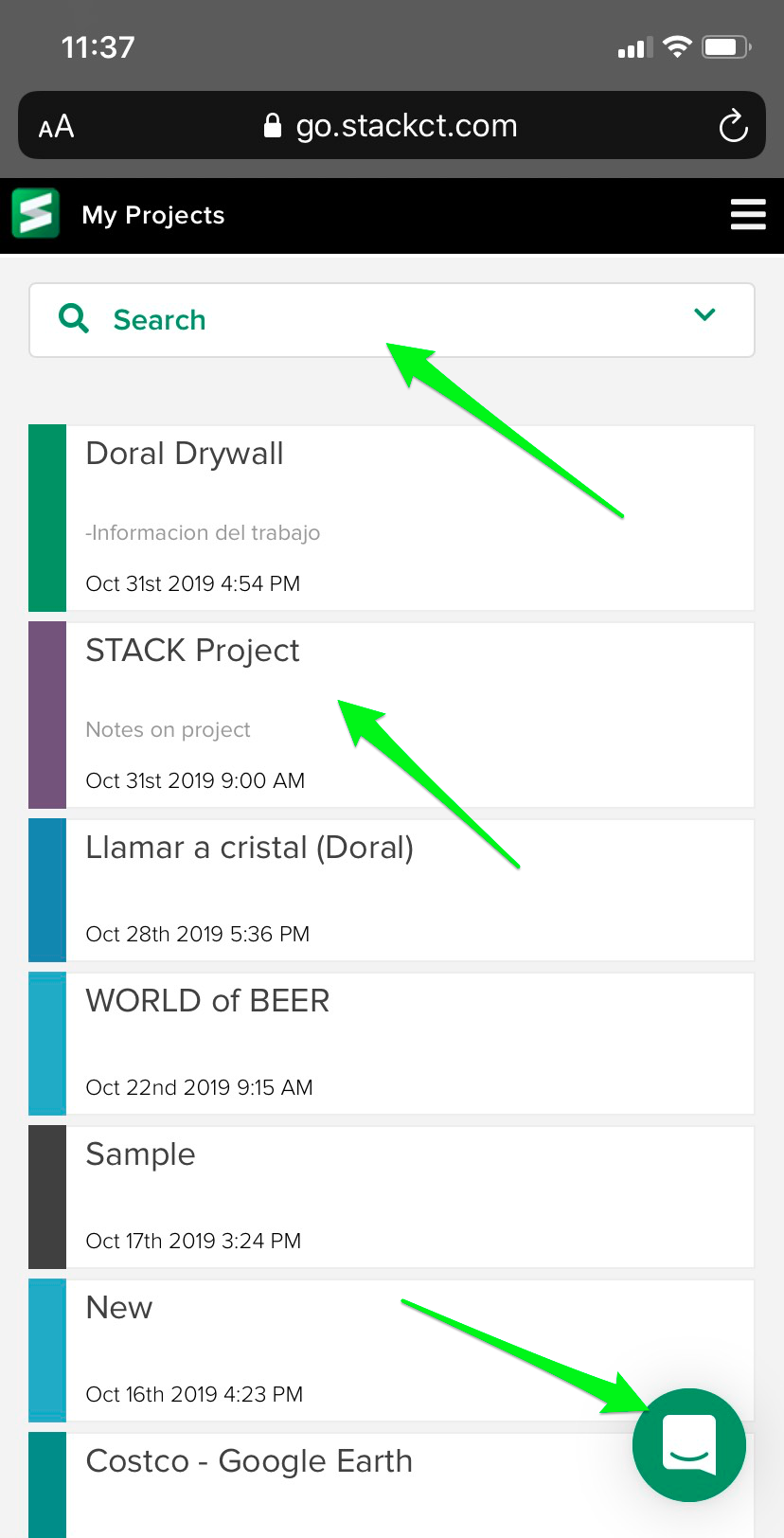 Once you open a project, your Plans view will appear. From here, you can select individual plan pages to review them and verify measurements. Click on the plans to open them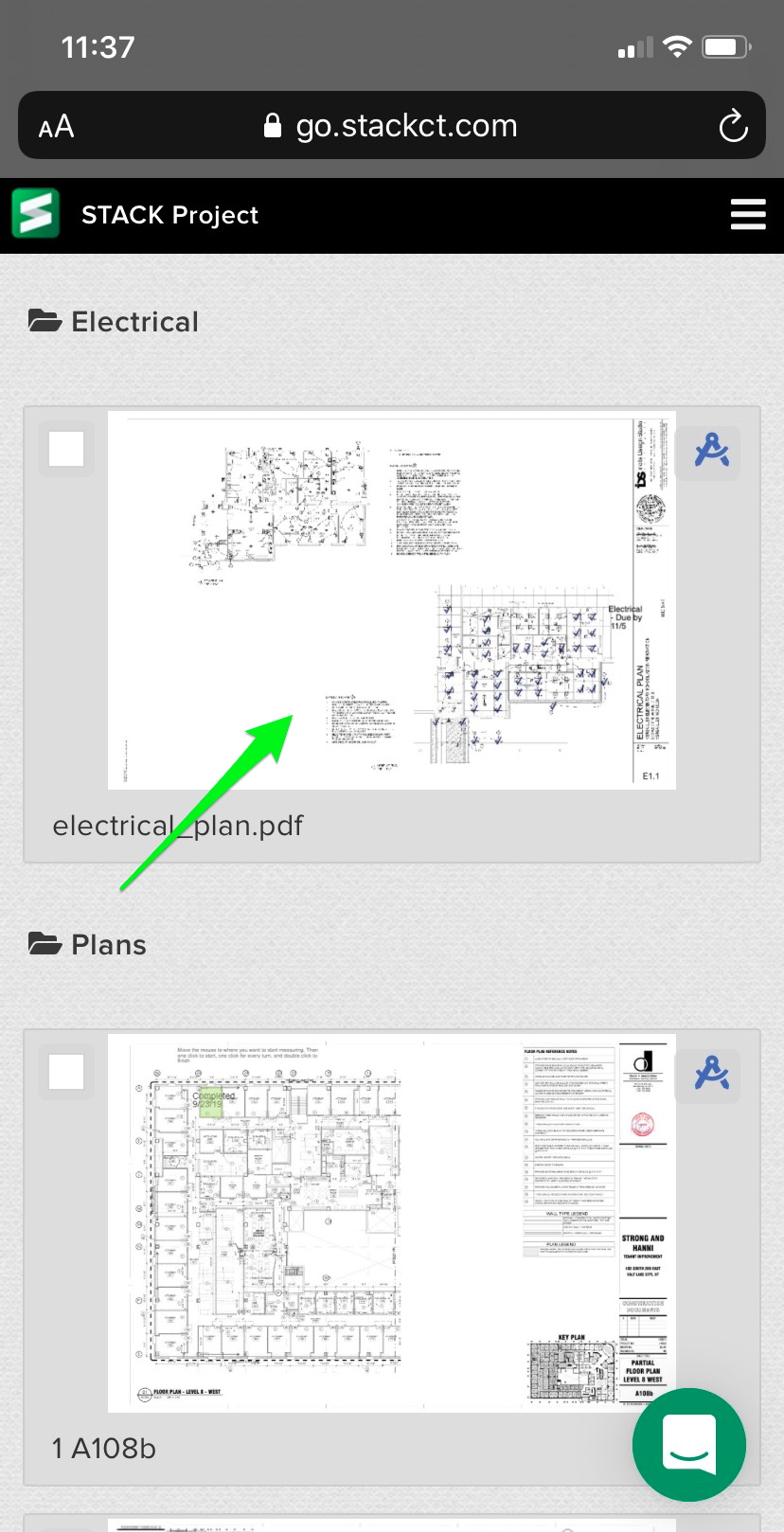 Click on the menu button in the upper right corner to navigate between Plans, Reports, and Account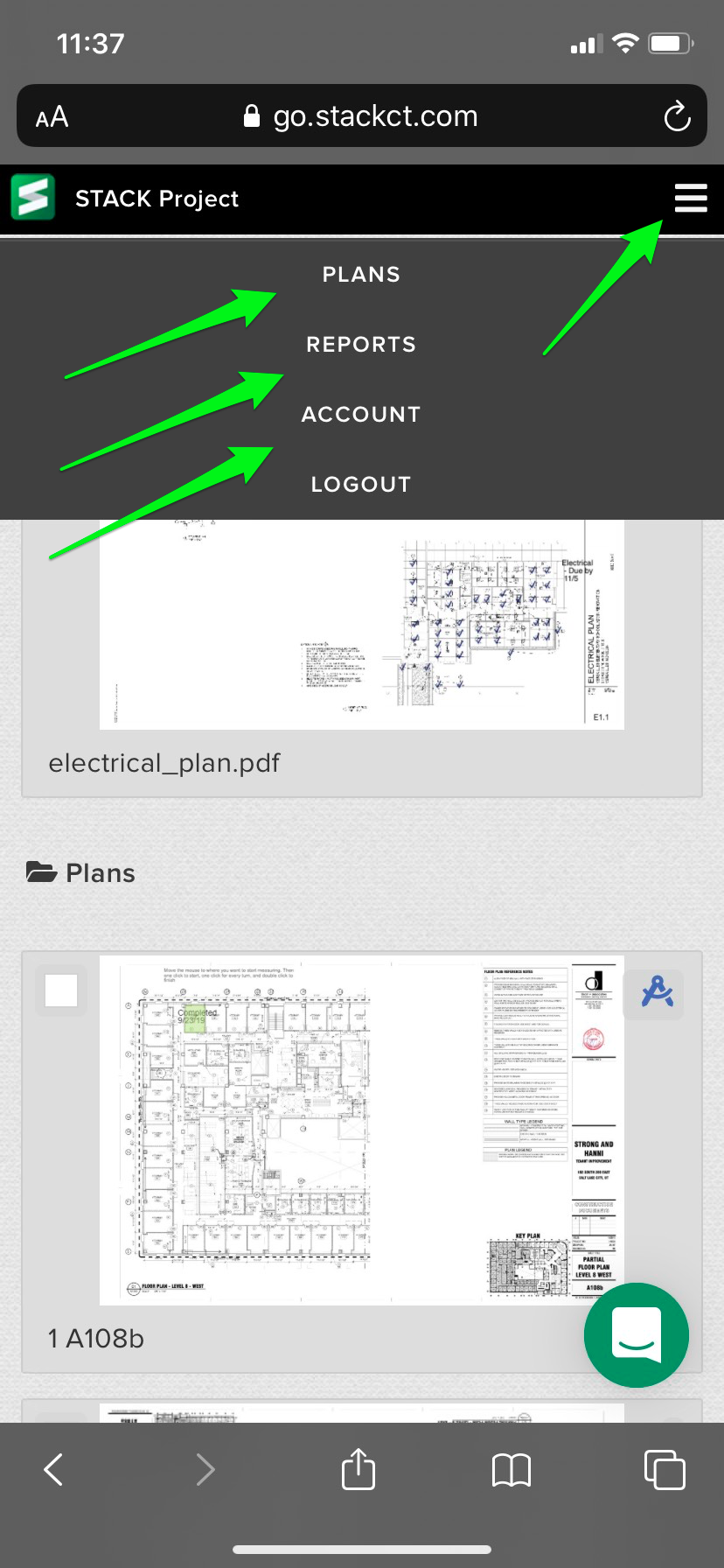 Click on Reports to view your reported measurements from your project. Click on the dropdown arrow next to the report title to toggle between different reports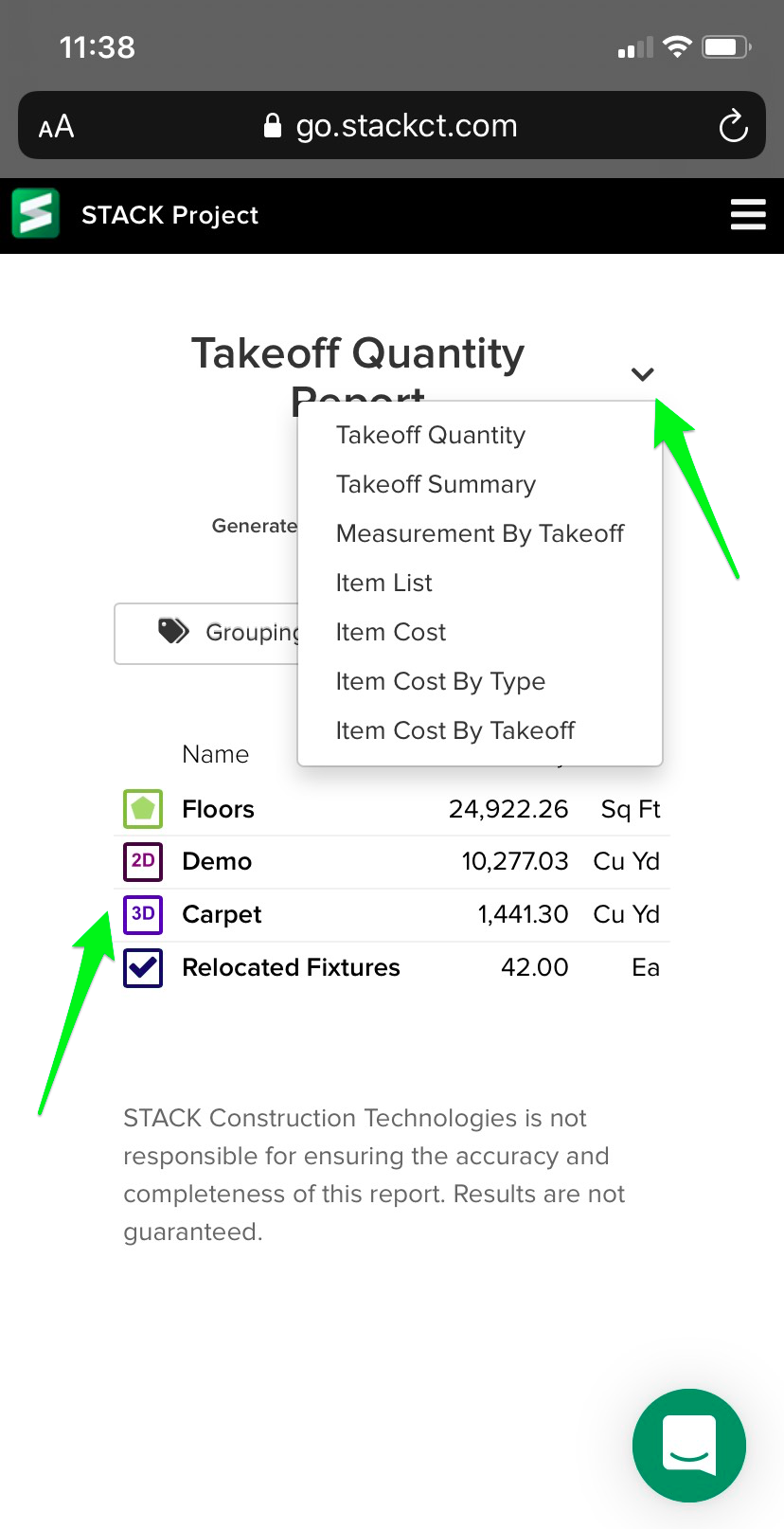 You can also group and sort your reports as necessary, so you can see exactly what you need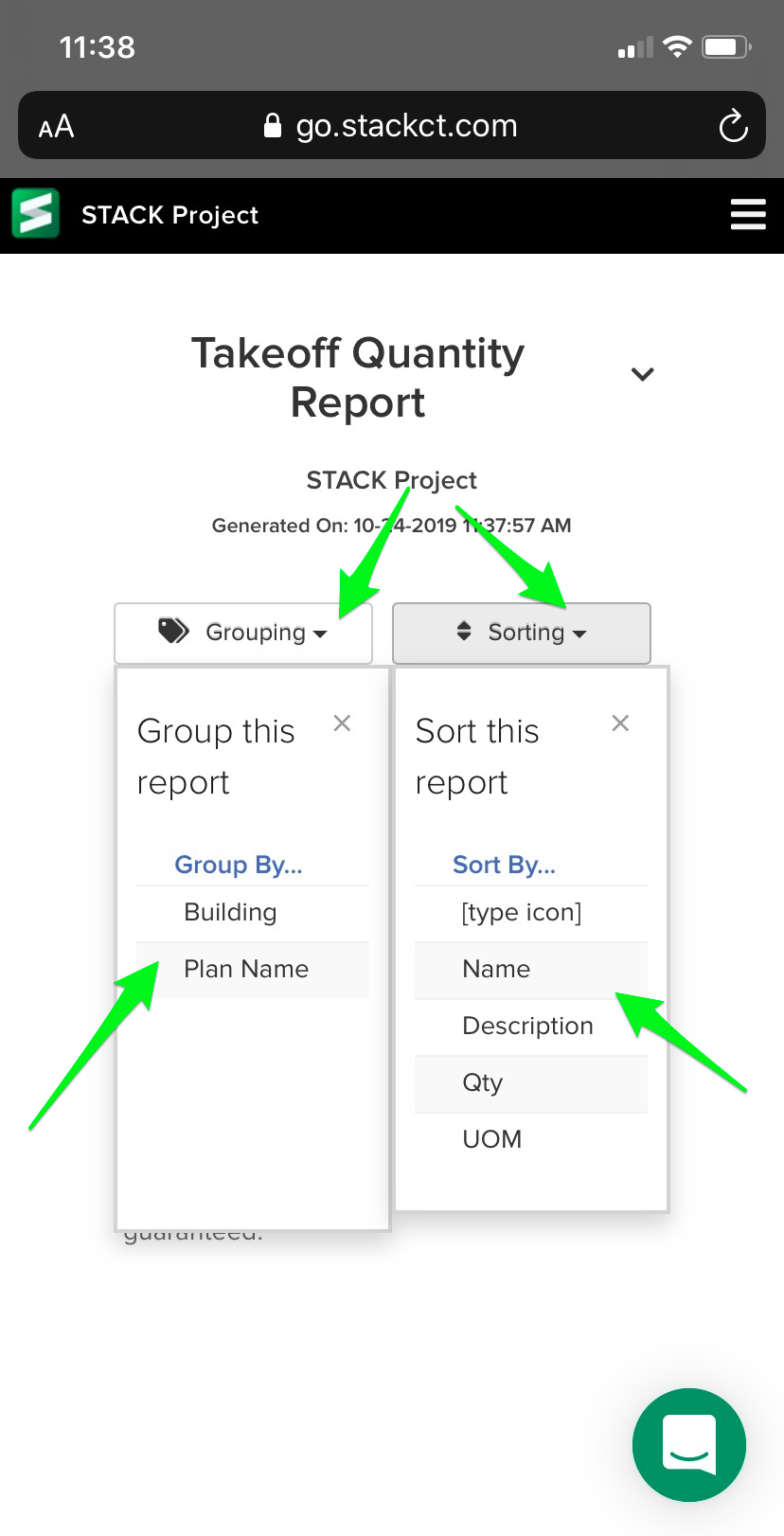 Click on Account, then select menu to manage your account settings. From here, you can update your billing information, manage your subscription, link your STACK account to one of our integration partners, etc.
NOTES:
STACK Mobile should be used strictly for viewing plans, measurements, and reports. We do not recommend trying to perform takeoffs on STACK mobile.
As of right now, there is not a STACK mobile app that can be downloaded. To access STACK mobile, you will need to use a browser from your mobile device
---
Was this article helpful?
---
What's Next